You can call us at 800-628-5044 with questions about becoming a customer. Our Customer Service Reps are available to talk to you Monday – Friday from 7:00 am to 5:00 pm EST.
You can email us at

[javascript protected email address]

.


Please include your name, company name, address & phone number in all email correspondence.
You can find your salesperson and talk to them directly. Click here to see a listing of RMI salespeople by region and specialty.
You can also follow these

3

simple steps to become a customer:
1.

Complete an Application for Trade Credit.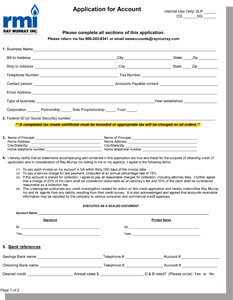 2.

Complete a Resale Certificate.
Applicable states resale certificates are available here:

Your completed Trade Credit Application and Resale Certificate can be emailed to [javascript protected email address] or faxed to 800-243-8341.
3.

Submit a Shop Online User Name and Password Request.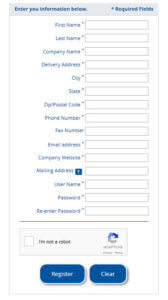 Ray Murray Inc. Locations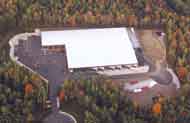 Ray Murray, Inc.
Quarry Hill Business Park
50 Limestone Road
Lee, MA 01238
800-628-5044
800-243-8341 Fax
[javascript protected email address]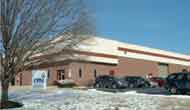 Ray Murray, Inc.
Blanche Road Business Park
1443 Wells Drive
Bensalem, PA 19020
800-628-5044
800-243-8341 Fax
[javascript protected email address]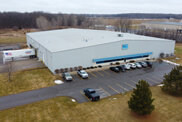 Ray Murray, Inc.
4411 Pier N. Blvd
Flint, MI 48504
800-628-5044
800-243-8341 Fax
[javascript protected email address]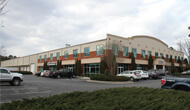 Ray Murray, Inc.
(Best & Langston Division)
2815F Carolina Commerce Drive
Goldsboro, NC 27530
800-628-5044
800-243-8341 Fax
[javascript protected email address]