While we offer many tangible Value Added services (listed below) we feel our employees add the most value for our customers and are why you should make RMI your distributor of choice.
Technical Support
One of many value-added services that separates Ray Murray Inc. from others involved in distributing products to our industry is an unending commitment to every aspect of Complete Customer Care. One important part of this commitment is Technical Service and Installation Support.
RMI offers a level of technical services and installation support that has become legendary in the industry. The primary goal of this team is to support the understanding and correct usage of all products RMI offers.
Their depth of product knowledge and understanding is second to none in the propane industry. Backgrounds span decades either, working directly with and/or installing product as well as understanding the theory behind its operation. They have installed, repaired or solved troubleshooting problems on nearly every product RMI stocks.
Technical Support
Experienced Personnel
Our outside sales team consists of 14 outside sales associates and 2 independent distributor representatives. This team has significant industry experience with the products we sell. They are a valuable resource and available to help you in your business. Whether it is providing product expertise, helping you with product marketing support, or just a resource to assist with any business – our sales team is trained and ready.
Our customer service team is trained weekly on our products throughout the year and can handle all your equipment ordering needs. They are especially skilled at making sure you are ordering the right products for your application … and the right accessories and parts on your product orders.
Our warehouse team is highly experienced and has many years of service at RMI. They know the products we sell and participate in the product training. This leads to a very high service level … meaning you get what you order without the hassle of shipping errors.
Find Your Salesperson
Value Added Services
Meter & Pump Repair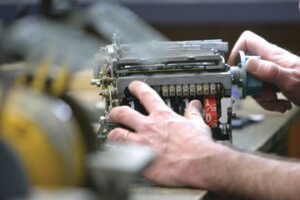 Custom Built Hoses for:
Transports & Bobtails (Tested for DOT)
Plant
Filling Stations
Temporary Heat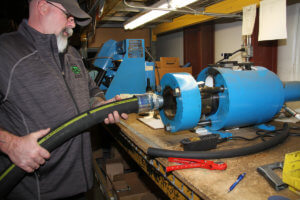 Filling Station Cabinet Assembly